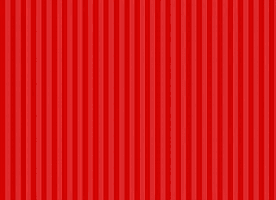 Del's Popcorn Shop has been a Macon County phenomenon since 1934. Originally opened by John Baldwin on North Avenue in Decatur it was later moved in the early '40's to Merchant Street by Mr. Baldwin and housed above his printing business. Customers could enter the business from either side making it easy to purchase popcorn and sneak it in to the Lincoln Theatre located across the street! Del and Emily Barnett leased the business from Mr. Baldwin and it was moved across the street to its present location sometime in the late '60's.
The shop is adorned with many antiques and history from the Decatur area. The tiffany style lamp shades were discovered by Del one day on his way to work. They were lying in the street!
In 1975 Del sold the shop to Terry Tomlinson who then sold the business to the current owner, Lou Ann Jacobs in 1978. The building was purchased by Jacobs in 1983 and a major remodeling project took place. Central heating and air conditioning were added as well as updating to meet all building codes. There has been significant foundation work done as well as tuck pointing and new windows. Extreme care has been taken to ensure historical preservation.
Del's Popcorn Shop has seen many changes in its 73 years of operation. In addition to the popcorn that made the shop famous, they added hand made fudge made in five flavors and whipped on marble slabs. Freshly roasted nutmeats were a big hit and then the most famous of them all, the caramel apples. Caramel apples are only available eight weeks out of the year. This past year we made somewhere around eighty thousand! Now keep in mind, Del's sales floor is only about 1100 square feet and the population of the city is right at eighty thousand. Del's has also added assorted candy lines to keep up with demands of its customers as well as packaging items.
Del's has added a sister business called Giggles to its home. It is a gift shop offering the most fun things life needs. Located on the second floor of the Del's building, Giggles offers the perfect gift and party items to compliment Del's. They have the perfect packaging ideas and containers as well as the perfect gift card, toy or gadget to complete the shopping need. Del's and Giggles combined together offer the best fun shopping around. Two great stores… one great location!
A web site was added several years ago, www.delspopcorn.com and is in the make-over stage today. We have never really promoted the web site as we have been afraid of producing enough product to keep up with the sales. Often times we find ourselves overwhelmed with the walk in traffic just in our lobby. We use the site primarily for our corporate clients to view our products. We do get orders often from Decatur natives which have moved away or others that have received packages with the web address on their package. We plan on promoting this remodeled site much more. It will be much more comfortable for our clients to use… and of course we expect to gain more business.
We have already purchased new equipment which tends to be more cost effective and efficient. We have a production facility equipped to handle large orders and the fourth quarter demands.
Purchased by Kemper Willcut II in October of 2009 the shop retained the name Del's Popcorn Shop. In 2010 he added "the candy side" in the neighboring south building, with an access door from the popcorn side in order to supply the demand of nostalgic candy. The day before Easter in 2015 the shop suffered a devastating electrical fire that started just after midnight in the back alley. This cause the shop to close for 18 months while things were rebuilt. During the rebuild Kemper opened a location in Hickory Point Mall to continue servicing the local community.
At the end of 2018 the ownership of the Decatur location changed hands again. Still locally owned, it is currently ran by Maggie Howley, who has been with the company since 2009.
Del's Popcorn is popped over an open flame using no fats or oils. The popcorn itself is grown right in Central Illinois. Our seasoned corn (buttered & salted) is prepared while you wait so you can control the how much seasoning you want. Our secret recipes for our famous Caramel Corn and Cheese Corn are used every day to ensure the freshest possible product at all times. Del's freshly roasts their nuts right in the store. Almonds, Large Cashews, Filberts, Jumbo Peanuts (salted & unsalted), Pecans, Pepitas, Redskin Peanuts, Spanish Peanuts and Fancy Mix will leave your mouth longing for more. We're more than just POPCORN!! Something for everyone - Del's Popcorn Shop.